Regular price
$50.00 USD
Sale price
$32.00 USD
Unit price
per
Sale
Sold out
The Hush Travel Pouch has a sleek and stylish design that looks great while travelling or to just have in your home.
SMELL PROOF – All bags are lined with activated carbon within the interior fabric, eliminating and locking in all odors
LOCKABLE – Equipped with an integrated 3-digit combination lock, set any code you want and change it whenever you wish
MOISTURE SEAL ZIPPER – Helps trap all odors and doesn't allow any moisture in or out of the bag
HAND/BODY STRAP – Easily carry around using the hand strap or use the body strap when travelling
DISCREET AND PORTABLE – Carry your medicinal products discreetly and don't attract any unnecessary attention
DIMENSIONS: 11″ x 7.5″ x 2.5″
View full details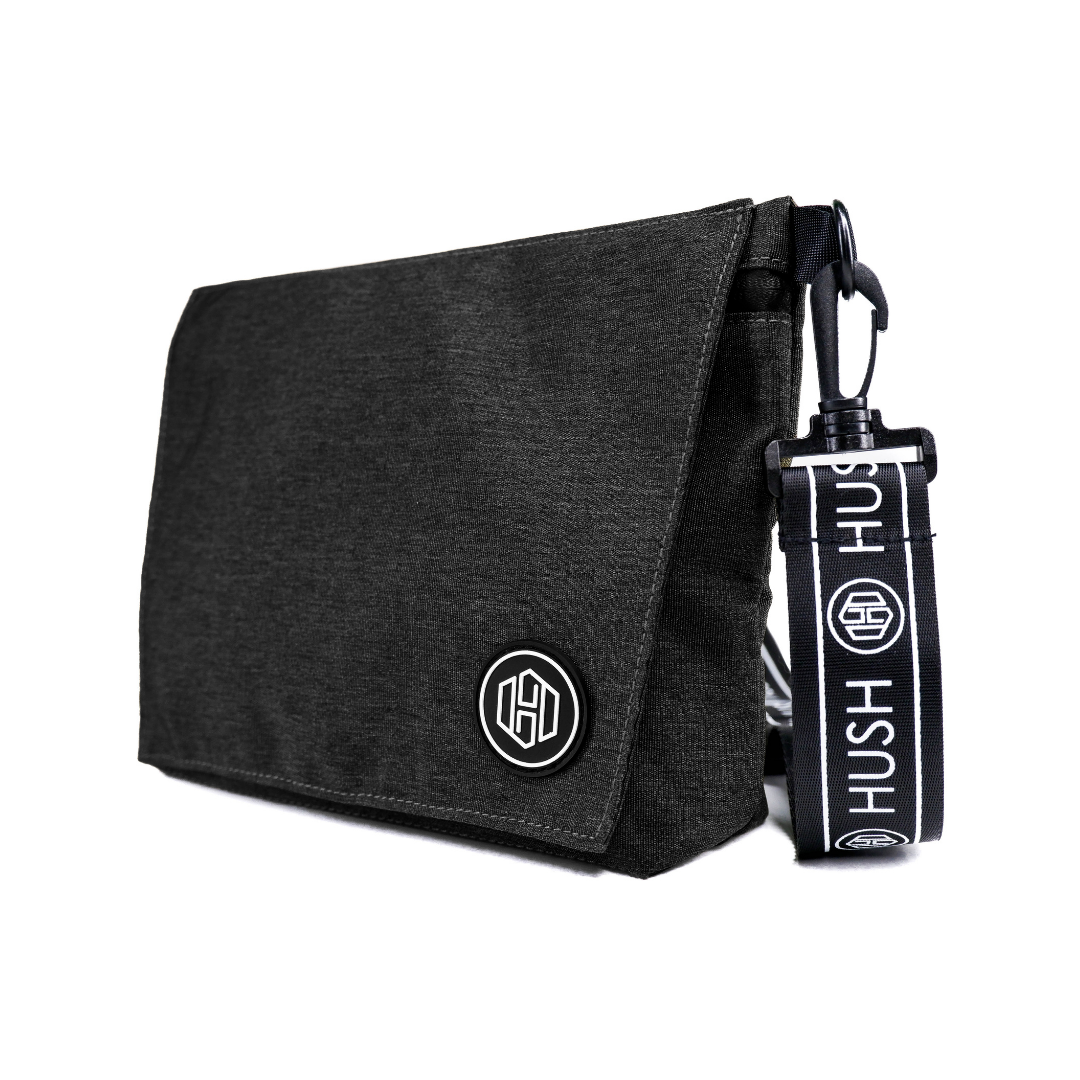 Great locking bag, sturdy and as advertised. Thank you!
No Comment Written - Only Star Rating
No Comment Written - Only Star Rating
Love it. Works great, you can't smell a thing!
Bought 2 of these for myself and my college age daughter. Both of us on medical marijuana, but don't want the smell in her dorm (no MJ or MMJ allowed on campus...even in s legal state.). It's also nice to be locked so teen son's friends don't have (easy) access. Quick turnaround, even with the Eastern CA to Western US